AUTHENTIC LAGER BEER MADE WITH 100% THRACIAN MALT
VERGINA Alcohol Free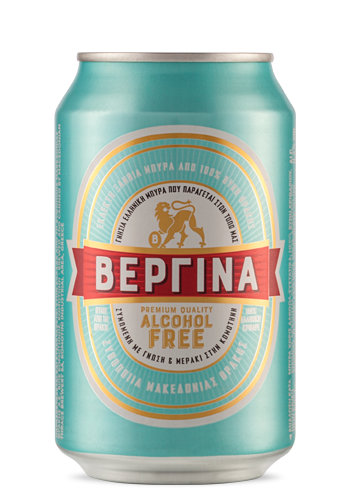 Welcome the new Alcohol Free beer, the new member of VERGINA family.
VERGINA Alcohol Free is a true Premium Lager with low alcohol content– just 0,4% Alc. Vol. While the superlative quality and characteristics of our traditional VERGINA Lager remain the same, the secret behind VERGINA Alcohol Free is our special yeast that is added during the fermentation process and significantly lowers its alcohol content. VERGINA Alcohol Free is the perfect accompaniment for today's active lifestyle, since it contains folic acid, is isotonic and has only 25kcal/100ml. Impressively same in taste and appearance, with a light but at the same time full taste, full body and aromas of hops, Alcohol Free has nothing to envy from the classic Lager! On the contrary, it becomes the ideal choice for every time of the day.
Thracian Malt Blonde, Dark & Thracian Malt F.B.A. (Foam, Body, Aroma), Hops (H. Magnum, T. Tettnanger & H. Gold), Hops Extract, Yeast, Carbon Dioxide & Water.
Taste/aroma
Fresh, light
Appearance
Golden blonde, clear
Shelf life
9 months in bottles, 12 months in cans
Energy
25 kcal/100ml
For the ultimate experience, be sure to use our bespoke VERGINA Lager glasses. Ideally served at 2-4°C, with a head.
As a classic lager, it pairs well with a wide range of dishes, including grilled meat or any type of barbecue, pizza, cheeses and deli meats.
MALT
Thracian Malt Blonde, Dark & F.B.A. (Foam, Body, Aroma)
ΑLCOHOL / IBU
0,4% Vol / 17-19 IBU
HOPS
H. Magnum, T. Tettnanger & H. Gold
PACKAGING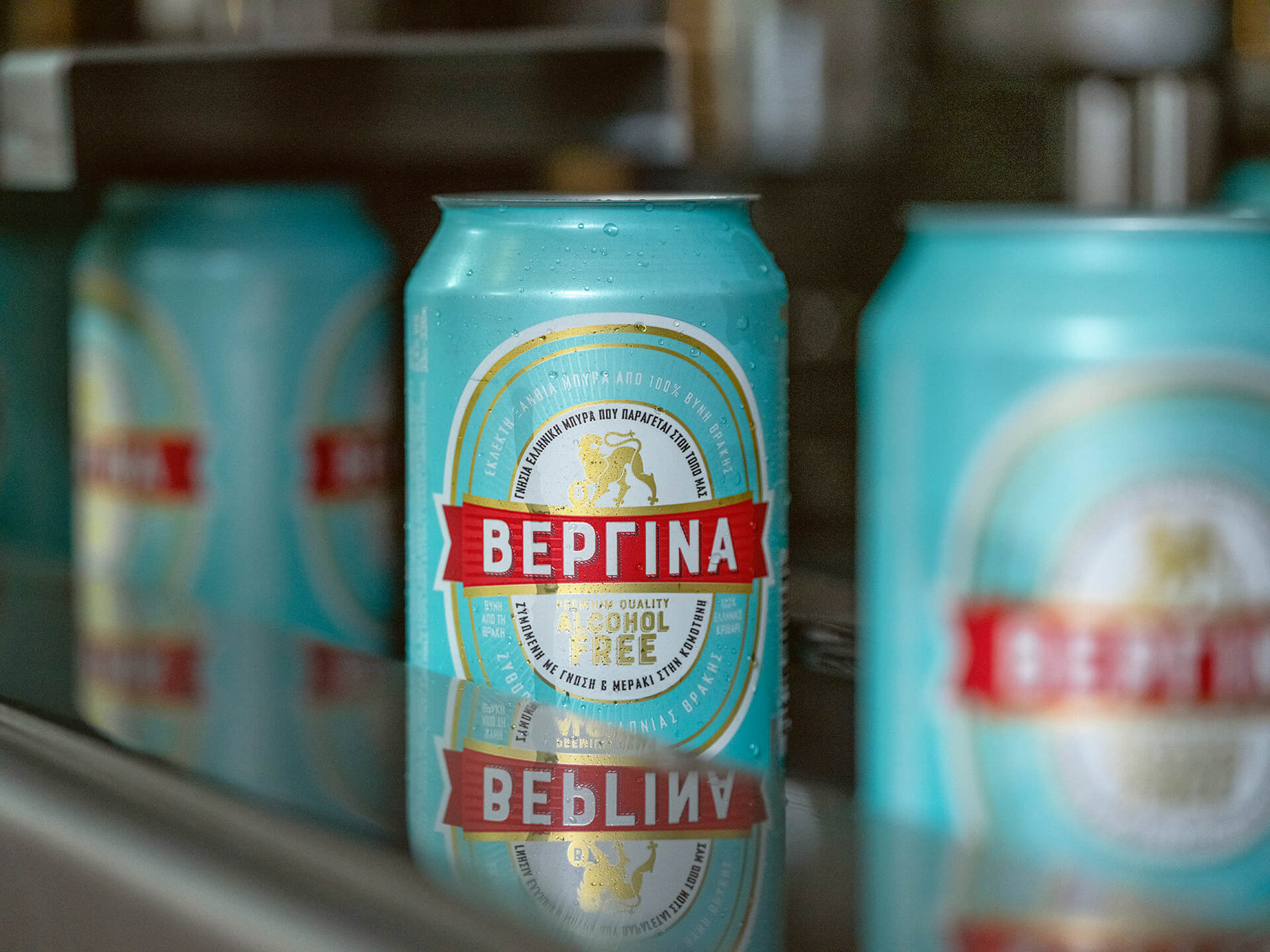 AWARDS & DISTINCTIONS
2022, Silver Medal, Concours International de Lyon.