AWARD-WINNING HEFEWEISEN WHEAT BEER
VERGINA Weiss

VERGINA Weiss is recognized as one of the world's very best in the Hefeweizen category, bringing home numerous international awards and distinctions such as Germany's Beer Star and England's International Brewing Award. VERGINA Weiss is truly an outstanding beer with a rich and aromatic wheat flavor, and a distinctive hazy appearance due to its special top-fermenting yeast. This top-fermentation method gives it its rich, fruity aroma with notes of clove and banana.
Thracian Malt Wheat, Blonde & specialty caramelized barley malts, Hops (H. Magnum & T. Tettnanger), top-fermenting Yeast & Water.
Taste/aroma
Full-bodied flavor, intense aromas dominated by clove and banana
Appearance
Light amber color, cloudy
Shelf life
9 months in bottle, 4 months in keg
Energy
45kcal/100ml
For the ultimate VERGINA Weiss experience, be sure to use our bespoke VERGINA Weiss glasses. After filling the glass to about 80% full, agitate the yeast at the bottom of the bottle and add it to the glass. Ideally served at 4-6°C, with a head.
VERGINA Weiss balances out the more intensely flavored semi-soft and monastic cheeses, as well as cheese like mature Gouda, Colby or Monterey Jack, and the slightly stronger goat's milk cheeses like Romano and Feta. VERGINA Weiss also complements seafood appetizers and white fish dishes.
MALT
Thracian Malt Wheat, Blonde & Wheat Dark Malt
ΑLCOHOL / IBU
5,4% Vol / 14.0 - 16.0 EBC
HOPS
H. Magnum & T. Tettnanger
PACKAGING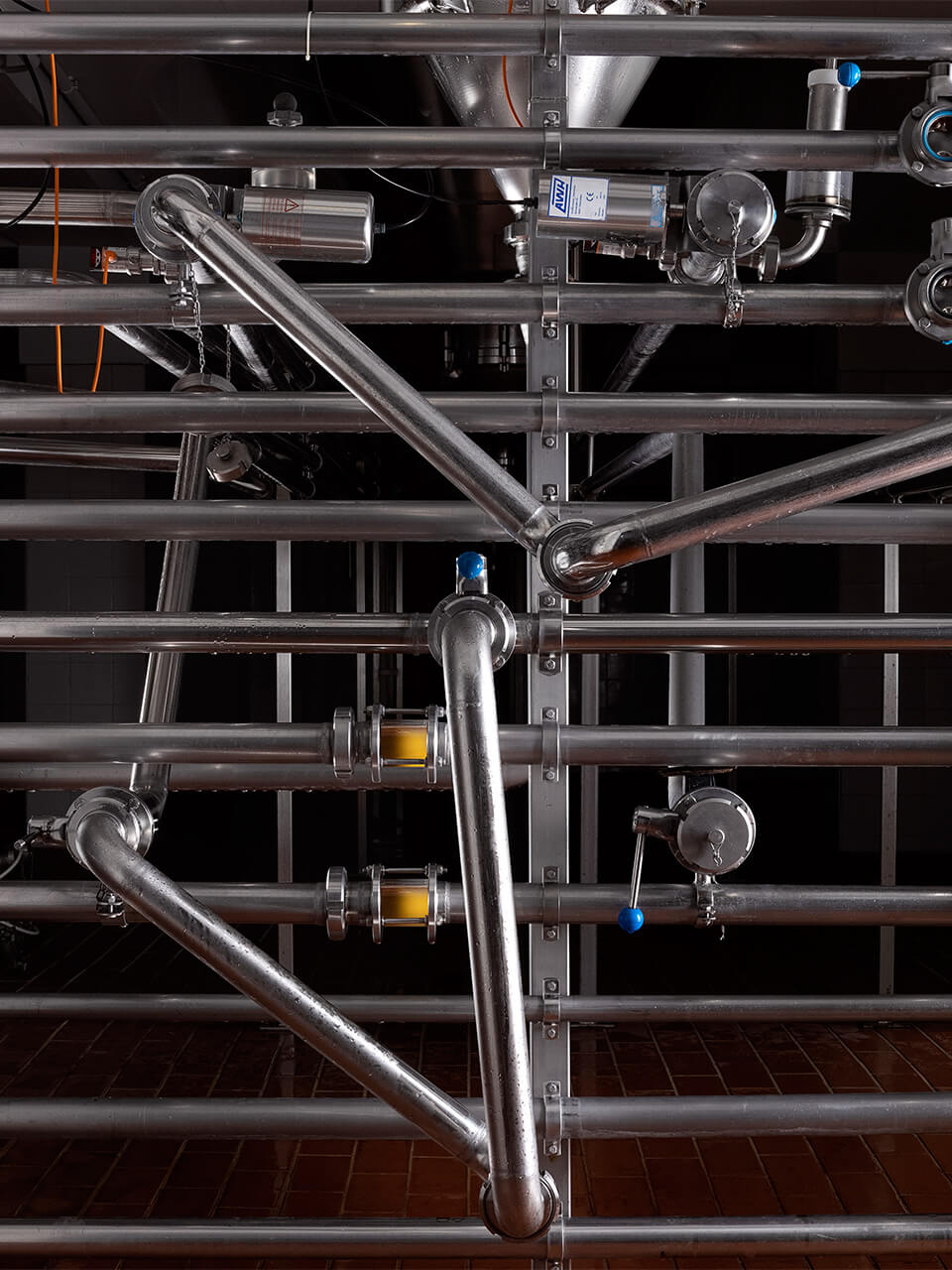 AWARDS & DISTINCTIONS
2022, Silver Medal, Concours International de Lyon.
2021, Gold Medal, Concours International de Lyon.
2018, Silver Medal, European Beer Star.
2014, Bronze Medal, European Beer Star.
2013, Silver Medal, The International Brewing Awards.