LIMITED EDITION
VERGINA Porfyra

TYPE
Unfiltered Strong Lager
VERGINA Porfyra pays homage to the splendor of the Byzantine Empire. It's a limited-edition brew drawn from Tank No.13, which has been crafted with true beer lovers in mind. VERGINA Porfyra is an unfiltered lager that's a feast for the senses, with its perfect blend of premium hops and malt.
Thracian Malt Blonde & Thracian Malt FBA (Foam, Body, Aroma), Hops (H. Magnum, T. Tettnanger & H. Gold), Yeast & Water.
Taste/aroma
Full body, intense aromas of classic hops in harmony with aromatic malt
Appearance
Light blonde color, cloudy
Shelf life
6 months
Energy
51 kcal/100ml
For the ultimate VERGINA Porfyra experience, be sure to use our bespoke VERGINA Porfyra glasses. After filling the glass to about 90% full, agitate the yeast at the bottom of the bottle and add part of it to the glass. Ideally served at 4-6°C, with a head.
VERGINA Porfyra is reminiscent of the Trappist beers of the Belgian school, and is the perfect match for soft and fresh cheeses with a mild aromatic profile, such as Feta, Haloumi, Mozzarella and Camembert or freshly matured cheeses such as Ricotta. It also pairs nicely with light chicken or beef dishes, as well as deli meat specialties.
TYPE
Unfiltered Strong Lager
MALT
Thracian Malt Blonde & Thracian Malt F.B.A. (Foam, Body, Aroma)
ΑLCOHOL / IBU
6,3% Vol / 18.0 - 22.0 EBC
HOPS
H. Magnum, T. Tettnanger & H. Gold
PACKAGING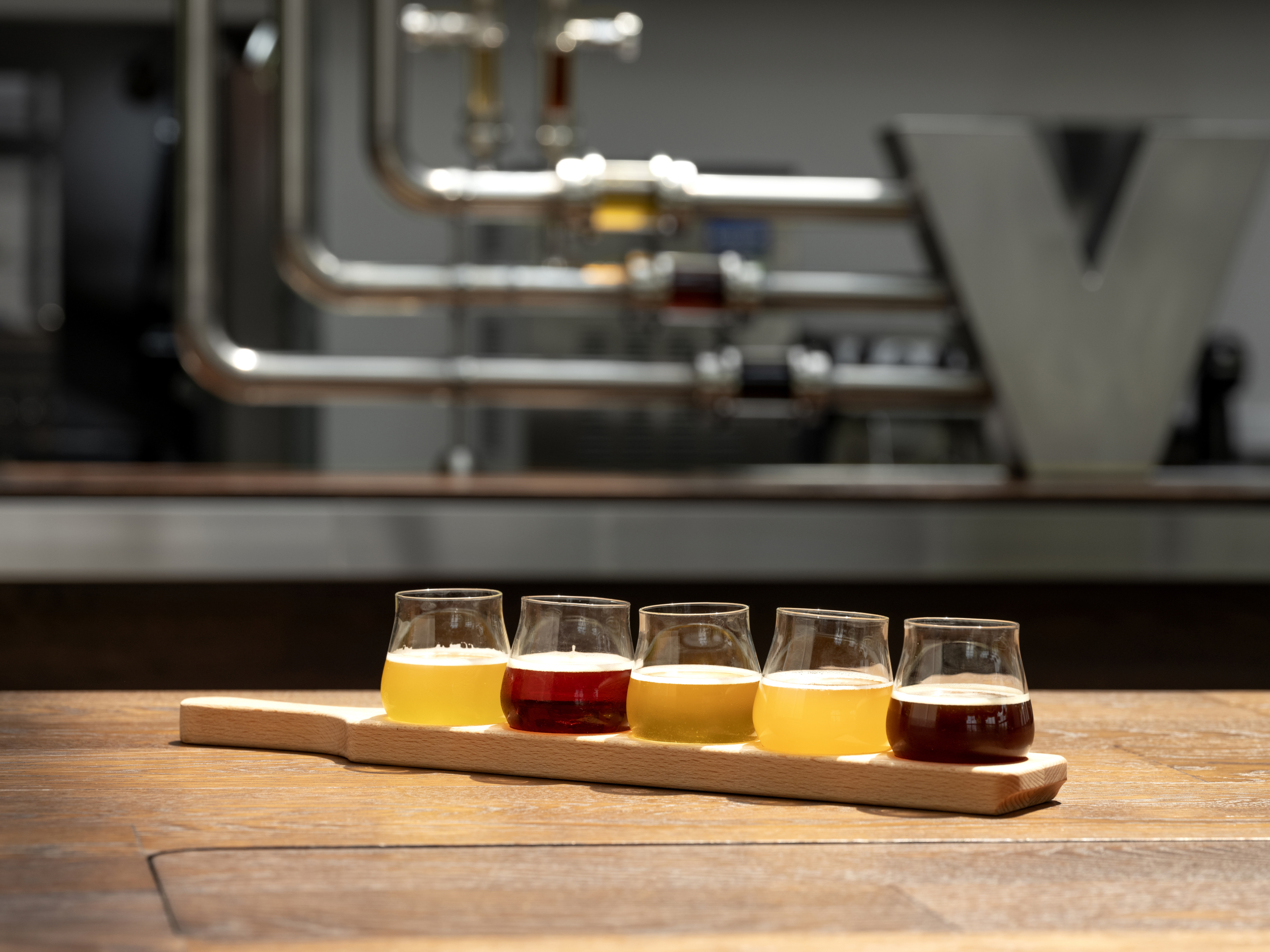 AWARDS & DISTINCTIONS
2022, Silver Medal, Concours International de Lyon.