Gold and Silver Award for VERGINA at the Concours International de Lyon 2021 (22/04/2021)
Gold and Silver awards received VERGINA Weiss and VERGINA Red respectively, at the Concours International de Lyon 2021, in the beer category. The competition took place in Lyon, France, the capital of gastronomy, and is famous for its prestigious collaborators, while receiving applications from around the world.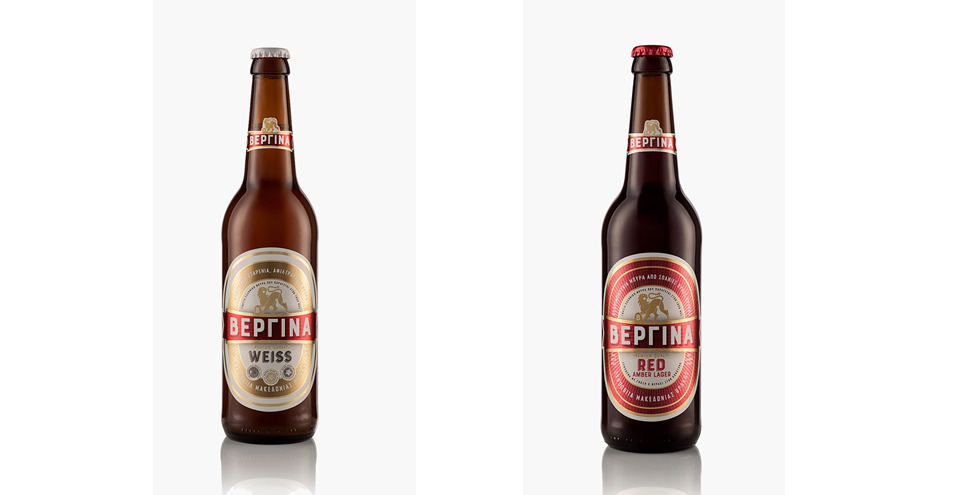 The multi-awarded VERGINA Weiss, which is recognized as one of the world's very best in the Hefeweizen category, bringing home numerous international awards and distinctions in the largest international competitions, received a Gold Award in the category "Wheat – Wheat Beer – Weizenbier and Hefeweizen"  as the best Greek beer of the competition, but also as one of the 10 best Weiss beers in the world.
VERGINA Weiss is a beer with a rich and aromatic taste, wheat flavor, and a distinctive hazy appearance due to its special top-fermenting yeast. This top-fermentation method gives it its rich, fruity aroma with notes of clove and banana
In the same competition, VERGINA Red, an aromatic, amber beer made with a unique recipe from rare Thracian malts, won a Silver Award in the "Red and Amber Lager" category.
"I am very proud of the double honor, as VERGINA 'travels' around the world and is recognized for its superior quality in international, prestigious competitions. "Recipe" of this success is the fine Thracian Malt , in combination with our know-how, experience and taste for authentic beer ″
emphasizes Mr. Ch. Dimtsoudis, CEO and Master Brewer, since 1997, at Macedonian Thrace Brewery.