VERGINA ALCOHOL FREE PRODUCT OF THE YEAR 2021! (25/02/2021)
VERGINA Alcohol Free, receives the award Product of the Year 2021 in its category. Due to its unique appearance, without alcohol but with the full taste of an authentic VERGINA Lager and only 25 kcal / 100ml, VERGINA Alcohol Free is the ideal choice at any time of the day!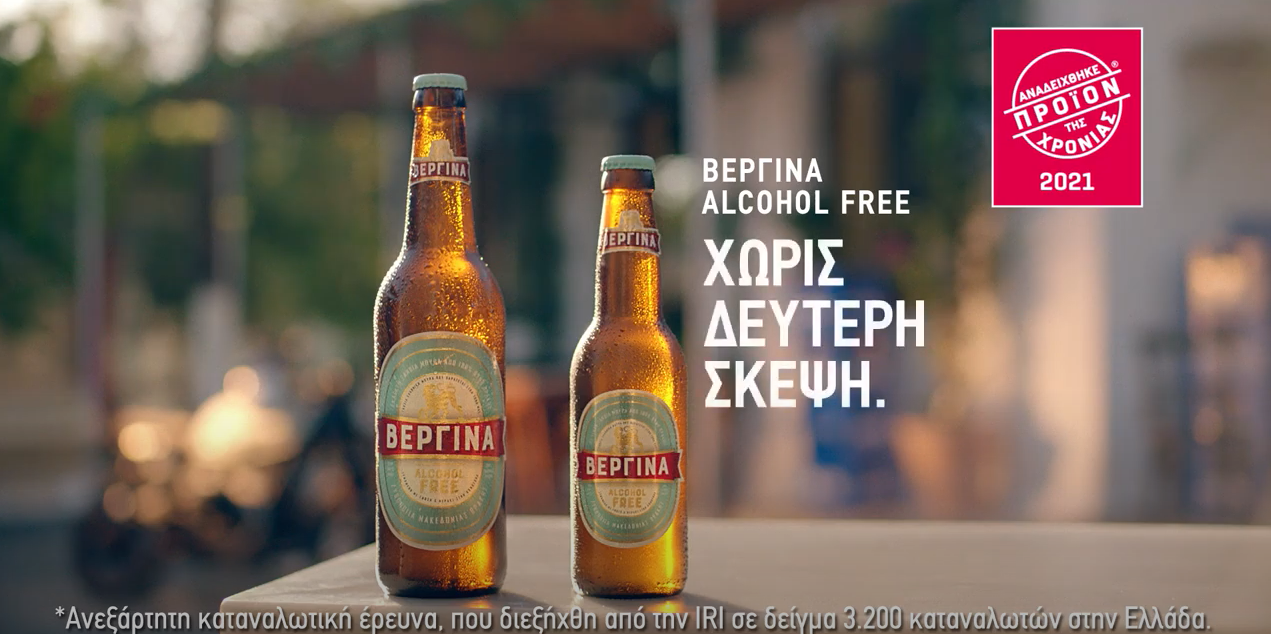 The award "Product of the Year 2021",  is the second prize for VERGINA Alcohol Free, which was also awarded as "BEST LAUNCH 2020" by THE BUSINESS REVIEW magazine in October 2020.
"Voted Product of the Year" is the world's largest consumer-voted award for marketing innovation. Established in France in 1987, Voted Product of the Year currently operates in more than 45 countries around the world with the same purpose: to guide consumers to the best new products available on the market and reward industries for marketing innovation.
The winning products are voted by consumers in a representative market research conducted by the specialized research company IRI Greece. This years' independent consumer survey, was conducted by IRI on a sample of 3,200 consumers in Greece.