In Greece, Brewer's Woes Reflect Struggle of Business Owners (11/12/2015)
Athens - Demetri Politopoulos, the founder of a midsize beer producer in northern Greece, says he nearly fainted when he heard the news late one night in October.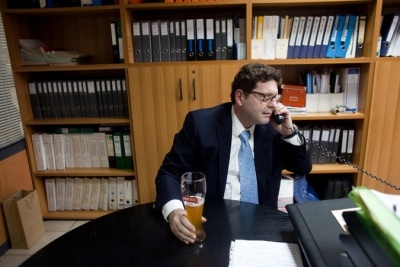 The Greek Parliament was planning to pass a law that would increase the tax he paid for each hectoliter of beer he sold by 50 percent.
Just like that, the microbrewery he started 17 years ago would go under, as his new tax bill of 1.6 million euros would wipe out his expected 1.45 million euros in profit for the year.
"I about had a heart attack," said Mr. Politopoulos, a 52-year-old entrepreneur who for more than 10 years has been trying to persuade bureaucrats in Brussels and Athens that Greece's monopolistic beer market was damaging his business.
So he hopped on a plane to Athens and to the surprise of many was able to persuade the government to shelve the law within a day — an extraordinary turnaround given how slow the Greek state usually moves.
It was a triumph for Mr. Politopoulos and his Vergina beer brand.
But the tale is also important on a larger scale as it shows how many of the revenue-raising measures that Greece is rushing to put into effect at the behest of its creditors are threatening to put small Greek businesses — the beating heart of the country's downtrodden economy — out of business.
PHOTO Eirini Vourloumis for The New York Times
By LANDON THOMAS Jr.DEC. 11, 2015
SOURCE nytimes.com