VERGINA BEER: From Thrace to America's, Japan's and Australia's shelves (05/12/2015)
It is produced in Thrace and particularly in Komotini, in one of the most modern brewing facilities in Europe, and is exported to the United States of America, Albania and Bulgaria. Her name, "Vergina".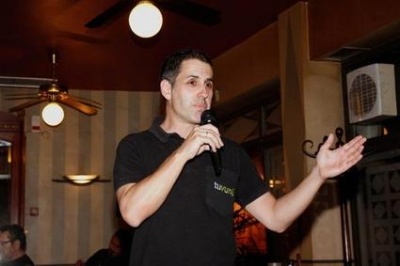 "We were looking for a name that is feminine, three syllable and Greek," said Mr. Dimitris Chriss, the director of Corporate Development of Macedonian Thrace Brewery S.A., about the name of the beer produced in Thrace.
The selection of the company headquarters in Komotini is not at all accidental. It was the vision of the chemical engineer Mr. Dimitris Politopoulos, who returned from the US to continue a history of pure Greek beer production. This is evidenced by findings such as the Byzantine parchment of the 10th century that includes the recipe and schematic representation of the brewing by the Greek alchemist Zosimus from the 3rd century.
Macedonian Thrace Brewery was the first in 1998 to launch a beer with Greek name and Greek characters on its label, and in 2006 it began the process of contract farming of barley with 17,000 acres grown in Thrace and in Macedonia producing raw material for Greek microbreweries .
As for the codes they produce, there are four, Vergina Lager, Vergina Weiss a Hefeweissen, Vergina Red, an amber ale beer with roasted and caramelized malts, and Vergina Porfyra the blonde and imperial, unfiltered lager beer.
It is worth mentioning that the company employs about 100 people, producing 200,000 hectoliters per year, of which 5% of production is exported to USA, England, Sweden, Italy, Bulgaria and also Japan and Australia.
Malting plant
Since 2014, the Macedonian Thrace Brewer, malting plant is established in Komotini. The malting plant was built with own equity, an investment of 4 million euros. It is considered to be one of Europe's most modern malting plants, covering the needs of Macedonian Thrace Brewery and at the same time it supplies small brewers from Greece and abroad (Bulgaria, Cyprus, Turkey, etc.).
"With the fair trade process we produce three different kinds of malt. This is our goal. A 100% Greek product" said Mr. Dimitris Chriss, in a presentation of the beer, in Thessaloniki. Mr. Chris explained that a Greek product is self-evident, "it is produced in our country by a Greek-based business with headquarters in Greece. It is important for Macedonian Thrace Brewery to remain and reinvest in our country every euro that consumers trust us when choosing our products" he adds.
Last but not least, besides producing beer, the company began to produce Greek mountain tea flavored with honey and lemon, which, as Mr. Chris said, "is a perfectly natural decoction beverage from Greek raw materials".
Depy Chiotopoulou
Source: Aggelioforos Newspaper