Macedonian Thrace Brewery (VERGINA) was re-certified by TÜV HELLAS (TÜV NORD) (25/02/2021)
The Greek Macedonian Thrace Brewery, which produces VERGINA beer, was re-certified by TÜV HELLAS (TÜV NORD) with the FSSC 22000 V5 standard, which is related to the Food Safety Management System.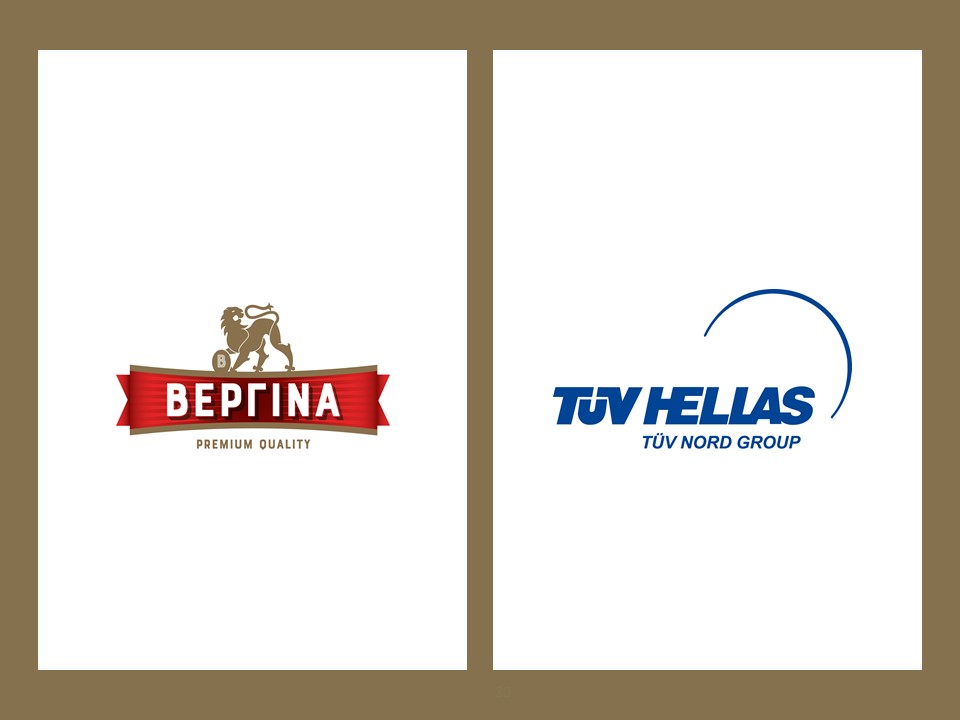 This re-certification is considered as highly important, as this standard is particularly demanding, because it concerns both food safety and the safety of food contact materials. In fact, it has been recognized by the World Food Safety Authority (GFSI), which makes it a "passport" for the sale of products of the Macedonian Thrace Brewery in foreign markets. The inspections that led to the re-certification of the company were carried out at the facilities of Macedonian Thrace Brewery in Komotini by specialized inspectors of TÜV HELLAS (TÜV NORD).
It is noted that Macedonian Thrace Brewery was founded in 1996 based in Komotini and now has one of the most modern brewing facilities in Greece with VERGINA beer and TUVUNU tea. The state-of-the-art Malting Plant has been producing Thracian Malt since 2014. Thracian Malt is the soul of VERGINA beer, as it gives its characteristic body and special tasty character to all VERGINA beers. Today, the company employs more than 100 employees at its facilities located in Komotini, Thessaloniki and Athens.
The protection of the environment is a non-negotiable condition for Macedonian Thrace Brewery and for this reason, the factory uses modern technology, such as the cooling water recycling unit. In addition, by implementing specific recycling programs, it contributes to the saving of raw materials and energy.
Ms. Uxue Azpiroz, Vice President Food of TÜV HELLAS (TÜV NORD) says: "Food safety is at the top of our organization's agenda, especially in the midst of the pandemic. It is equally important to offer the extroverted Greek companies the certifications required for their products to be sold smoothly throughout the world. The re-certification of the Macedonian Thrace Brewery is the culmination of our many years cooperation and the thorough inspections we carried out guarantee that the entire production process follows all the extremely demanding safety protocols of the FSSC 22000 standard ".
Mrs. Stella Lappa Quality Assurance Manager of Macedonian Thrace Brewery points out that: "With respect to the consumer and with our main concern on the high quality of our products, we apply strict safety protocols and together with reliable partners such as TÜV HELLAS (TÜV NORD) we are constantly evolving. Quality and safety are planned out, they are never incidental, and the whole team of MTB takes care of it ".
Source: ΒusinessNews