VERGINA Alcohol Free receives the "BEST LAUNCHING 2020″ Award (02/11/2020)
The prime VERGINA Alcohol Free, the new member of the homonymous family of premium beers of Macedonian Thrace Brewery's product portfolio received a particularly honorable award.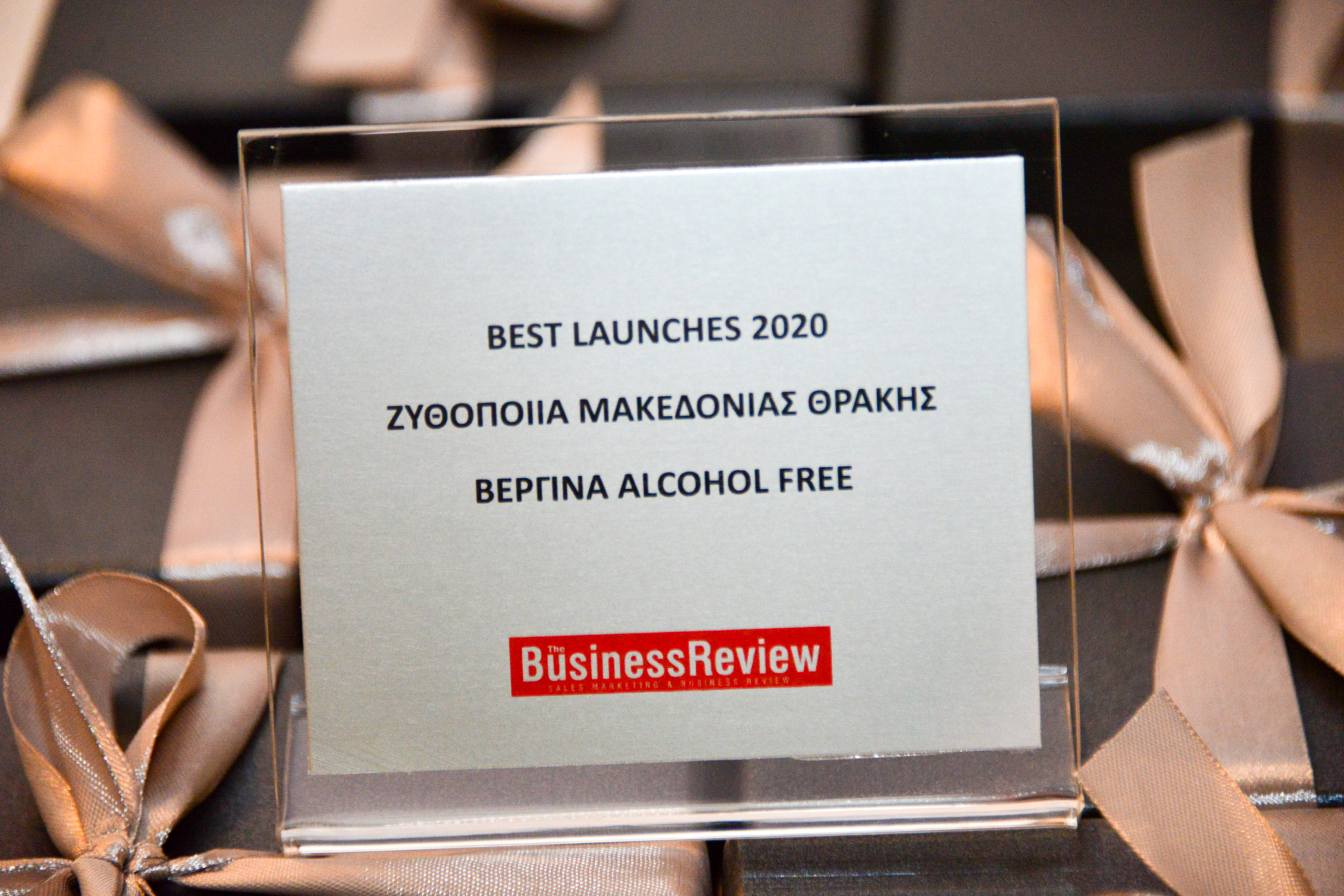 In particular, the new VERGINA Alcohol Free that was released on the market this summer, won the BEST LAUNCH 2020 Award!
Following exactly the same recipe and production standars of VERGINA Lager, VERGINA Alcohol Free, differs only in the fermentation process, as at this stage a fine yeast is added and the alcohol is significantly lowered. Impressively same in taste and appearance, with a light but at the same time full taste, full body and aromas of hops, Alcohol Free has nothing to envy from the classic Lager!
The "BEST LAUNCHING 2020" awards were organized by THE BUSINESS REVIEW magazine in collaboration with a committee of representatives of IRI research, S / M and communication, and the announcement of the winners was made in the context of the 20th Marketing & Sales Conference held on 23 October 2020.