VERGINA: New recyclable packaging that eliminates the use of plastic (20/10/2020)
VERGINA leads actions that promote environmental sensitivity and becomes the first beer brand in the Greek market, which abolishes the disposable plastic in all the multipack packaging of its products.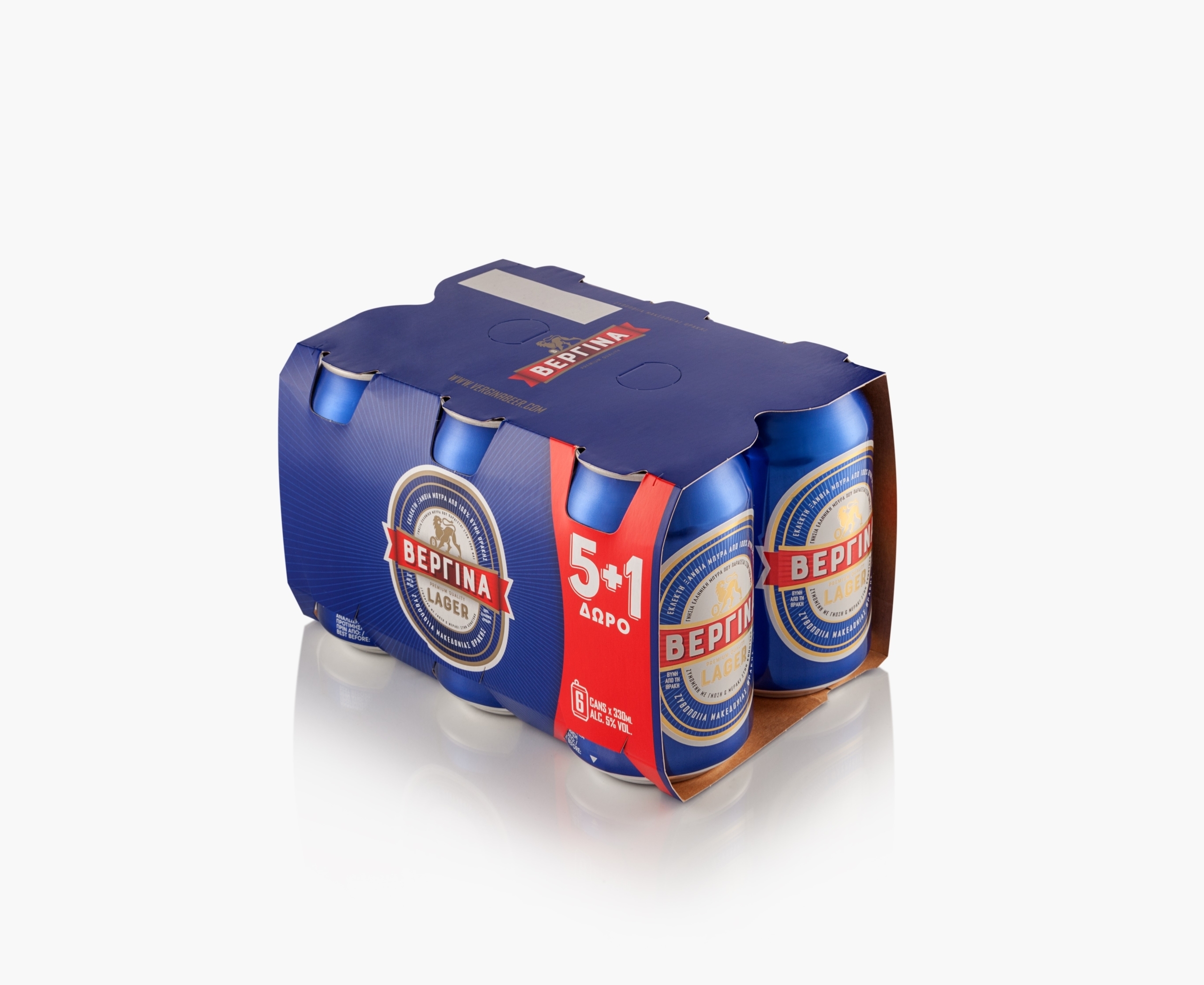 The proof is its transition, with responsibility and sensitivity, to the new multi-packages from recyclable cardboard that are completely environmentally friendly (plastic free).
The multipacks are placed in cardboard boxes, minimizing the use of plastic in all stages of the supply chain and perfectly reflect both the vision of the Greek brewery for sustainable packaging options, and the high quality of the brand.
Sustainable development is at the heart of the business activity of Macedonian Thrace Brewery, aiming at reducing its environmental footprint. Through its initiatives, over the last years, MTB has already managed to reduce water use at all stages of production implementing specific comprehensive recycling programs, which contributes to the saving of raw materials and energy.