VERGINA and Leonidas Koutsopoulos join their forces (20/7/2020)
VERGINA chooses the favorite, enjoyable chef and declared lover of good beer Leonidas Koutsopoulos as the brand's ambassador in its first TV campaign and presentation of the new corporate identity.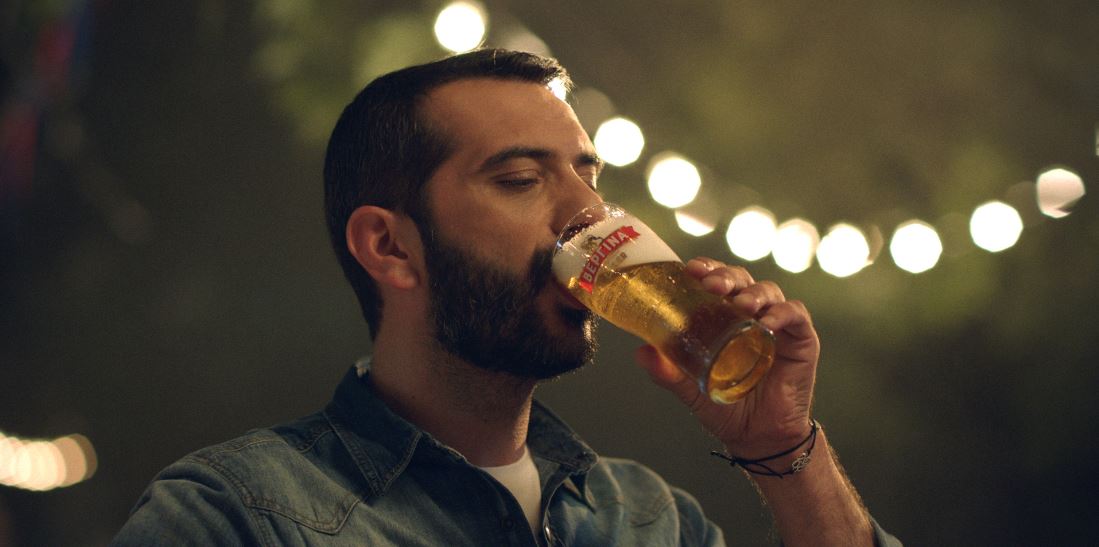 The values ​​of VERGINA, such as the fine raw materials, authenticity, knowledge and devotion, find their ideal expression in the face of Leonidas Koutsopoulos. Authentic and familiar, appreciates and highlights the good raw materials of our homeland, as much as VERGINA does for so many years with consistency and especially, with love for good beer, thanks to the fine Thracian Malt, the know-how and the passion that characterizes its people. This is also confirmed by its rich portfolio.
Koutsopoulos, as everyone now calls him, or "Uncle Leonidas" for the "nsiders, is the perfect combination of connoisseur, Master of taste, mentor and friend you would like to clink your icy VERGINA glass with!
Leonidas Koutsopoulos as "deus ex machina" stars in the first commercial of VERGINA, which is now on air.
He is trully enjoyable, as much as a VERGINA beer is!
Watch HERE the new TV spot
#VerginaBeer #Koutsopoulos #NewCampaign