Vergina and Tuvunu on the side of the 5th Kavala AirSea (26/06/2016)
The 5th Kavala AirSea Show is a fact that is based in Kavala and Thassos this year, "Let's Head Up" on 24-25-26 June.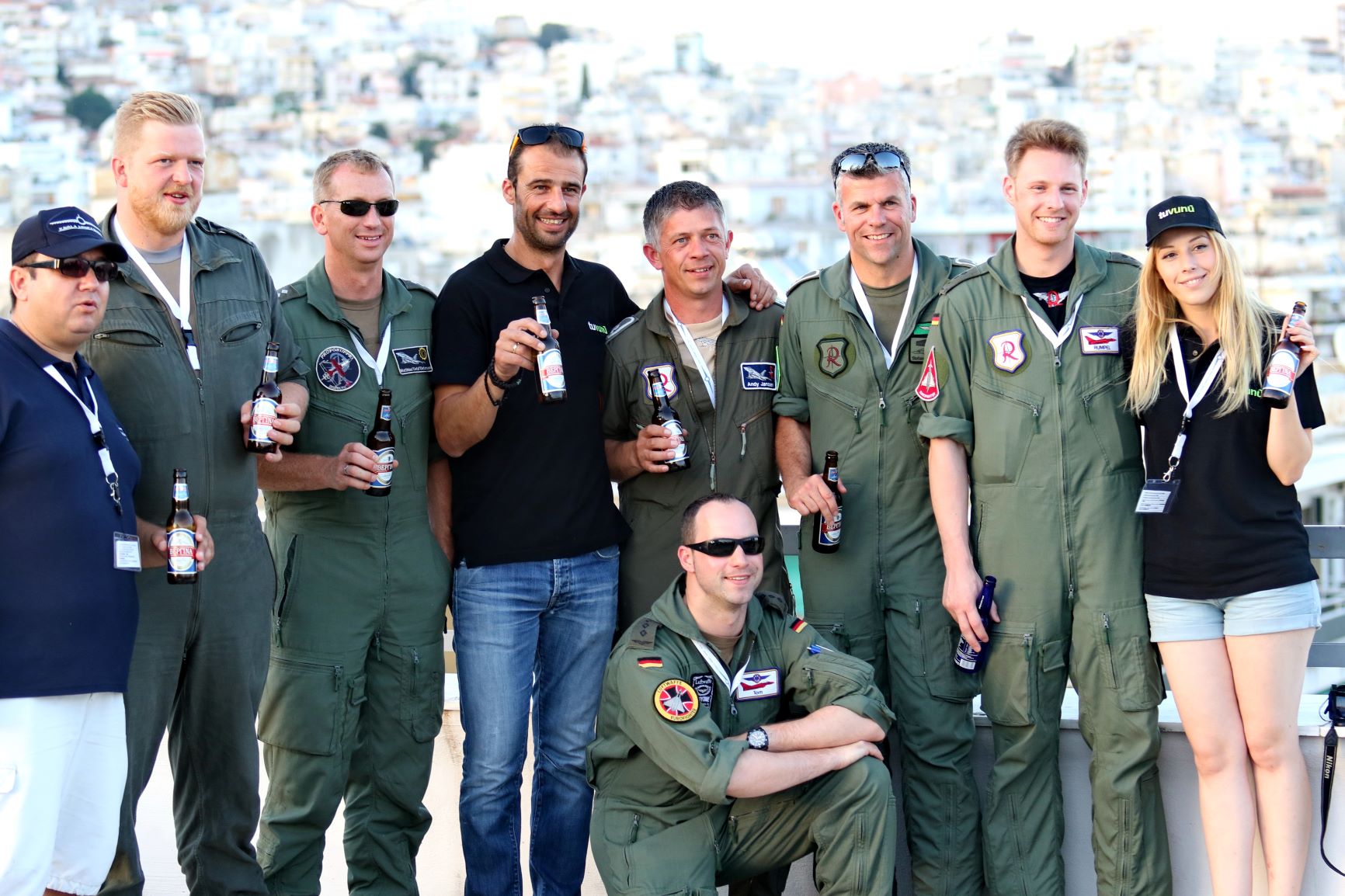 An international air and naval event with organizers, Municipality and prefecture of Kavala, Kavala AirSea Show started in 2011 and continues for the 5th year with the aim of developing aviation and naval culture and promoting the cultural and tourism potential in cooperation with the state institutions, being an unprecedented international event.
At a press conference held in the conference room of the Regional Unit of Kavala "Nicholas Martis", in the presence of Kavala Deputy Chief of Staff, Mr. Theodoros Markopoulos, Mayor of Kavala, Mrs. Dimitra Chanaka and the President of "DIMOFELEIA", Mrs. Anastasia Iosifidou and the Board of Directors of the Prefectural Association of People with Disabilities in Kavala , Colonel and Air Force President, Mr. Moraitines Aristides and Director of the event Mr. Panagiotis Georgiadis presented this year's program. This includes spectacular flights and a unique aerial show, of Mrs. Katerina Soldatou, impressive naval demonstrations, as well as a variety of parallel actions for all ages.
The sponsors "Vergina" and "Tuvunu"
This year's event is also supported by two sponsors, who will put a total of 15,000 euros in their funds, Macedonian Thrace Brewery from Komotini, which will be advertised through the "Vergina" beer, allocating 13,000 euros for the event, and Tuvunu S.A. , Greek Mountain Tea, also from Komotini, who will give another 2,000 euros.
At the press conference, there were presented the two main sponsors of this year's event, while "DIMOFELEIA" continues the search for sponsorships until the start of the show, with Mrs. Iosifidou pointing out that "it is very important to have such sponsorships at cultural events and I wish AirSea Show to take off the company's sales. "
The representatives of the companies, Mr. Nicholaou (Vergina beer) and Mr. Tsohlias (Tuvunu), presented the history of Macedonian Thrace Brewery, that from 1998 gives its own struggle so that "to pass on to the society of the country that Greek local entrepreneurship really is an arm that can develop more the Greek economy, which we support as long as we can, "noted Mr. Nicholaou.
More than 100 employees work in Macedonian Thrace Brewery, without counting farmers or carriers of products to the company.
The full program of the 5th Kavala AirSea Show is posted on the official website of the event: http://www.kavala-airshow.com/
Source: xronometro.com, typosthes.gr